Fill in your email address below to subscribe to our newsletter.




POOL TABLE CUSTOM CLOTH RECOVERS

As you can see here we have customised this welsh dragon pool table and the space invaders machine holds many classic games all in one machine with custom artwork added to the machines exterior

Here at directgamesroom we can customise your Gamesroom further with a special custom cloth with your own design for that unique special touch please enquire today we offer significant discounts when this service is ordered with one of our machines!



Call 0800 069 9788 today !

BEFORE


AFTER


"*all cloths must have the permission of the relevant brand owners in writing before any work commences your own logos and corporate logos are acceptable please enquire*



Check this out
Astral Fighter Arcade Machine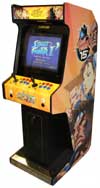 £1,995
What's Cool?
Gaming Chairs

What's new?
Fun 4 Four
Casino Table

£5,995